How to Pack for a Tiny Trip With Zero Stress
Illustration series made for 
Tiny Trips
 web article. 
Tiny Trips is Boston and Maine based company who work with select lodging partners to make planning a short getaway easier than ever before.
I created a set of illustration in retro print-like style with soft, calm, relaxing color scheme that matches their brand atmosphere.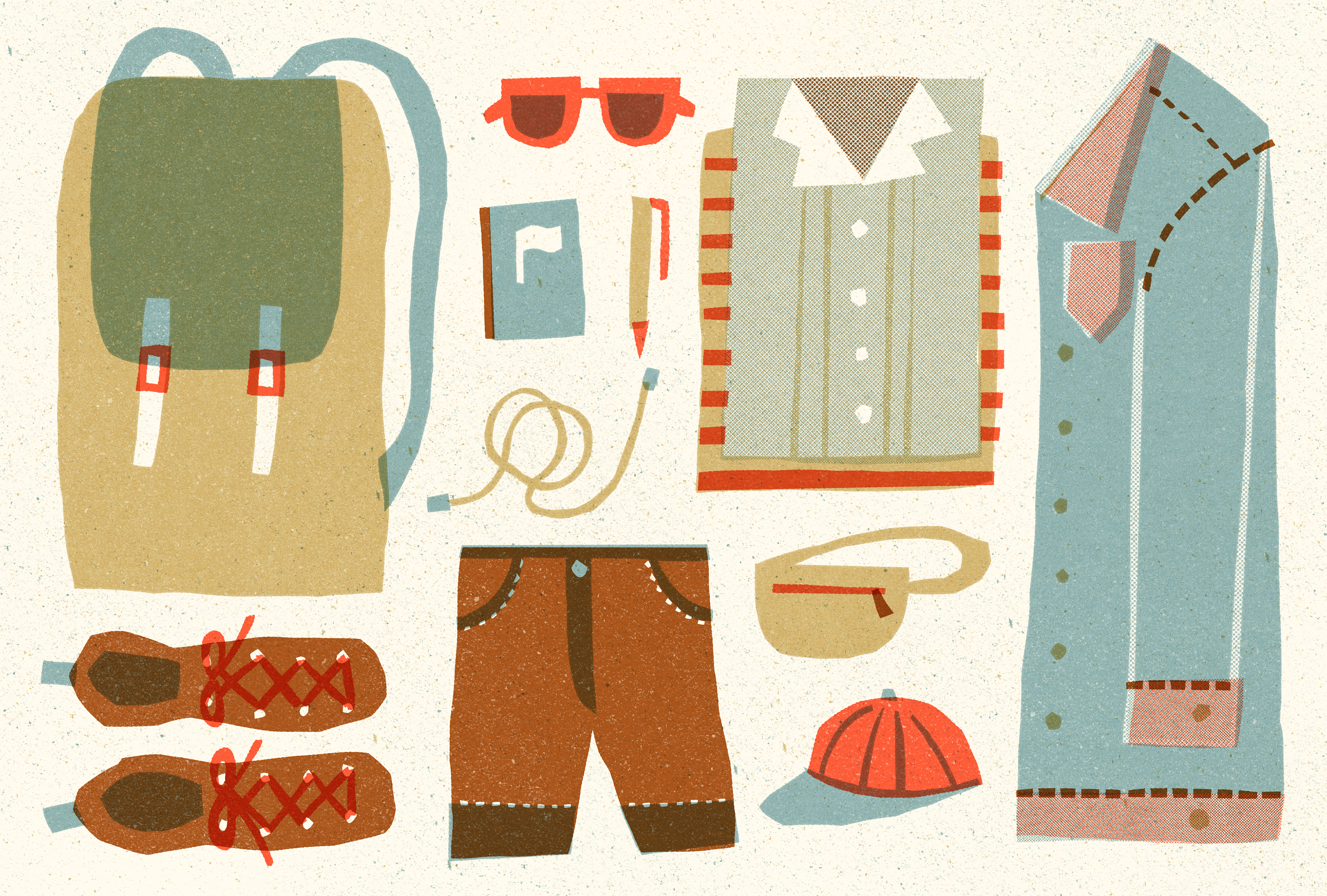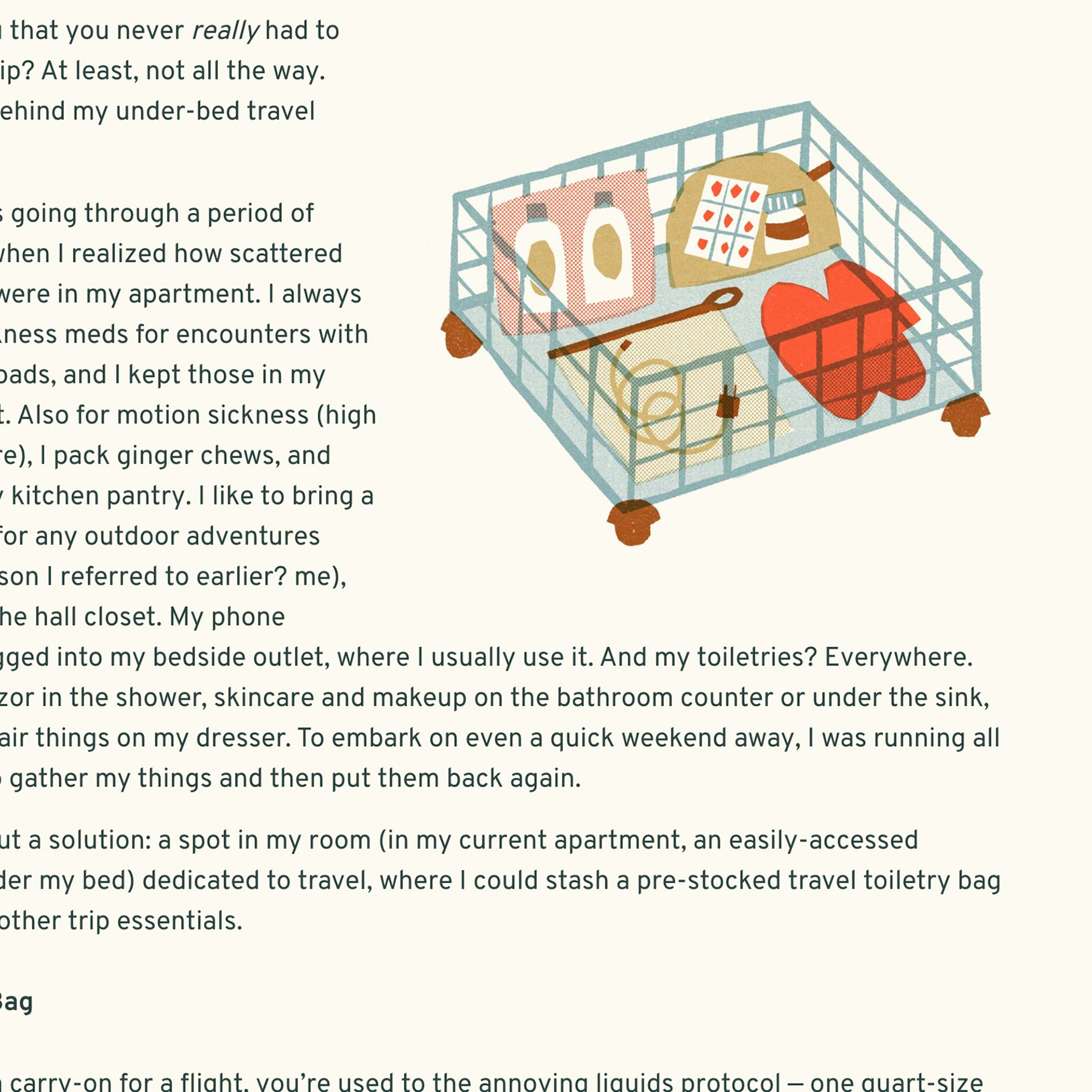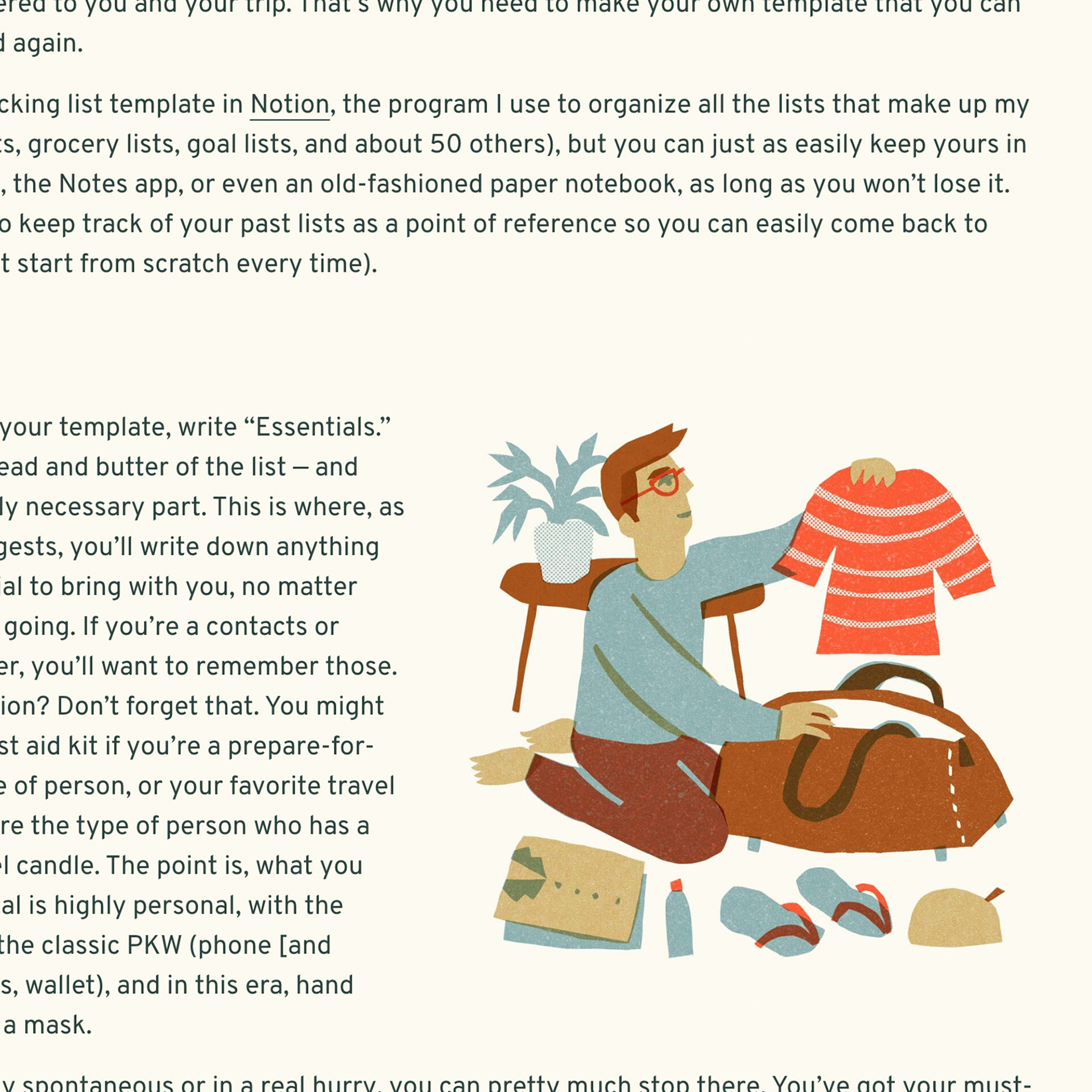 This article can be read
HERE
Thanks for visiting!